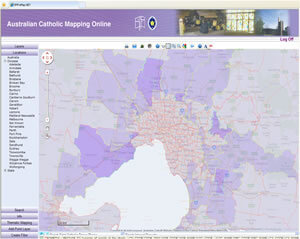 Australian Catholic Mapping Online (ACMO) –
Demonstration of partially completed program
Download Demonstration File:
The demonstration file is an .exe file, but its
extension has been changed in case your server
refuses to download .exe files. The file is
currently called 'ACMO-DEMO.rename'. Once
you have downloaded it to your computer,
change the filename extension from 'rename'
to 'exe', and then simply double-click on it to
see the demonstration.
Contact us if you have any issues.